Department of Biology Faculty Members
Indiana University of Pennsylvania:
"Who We Were"



1950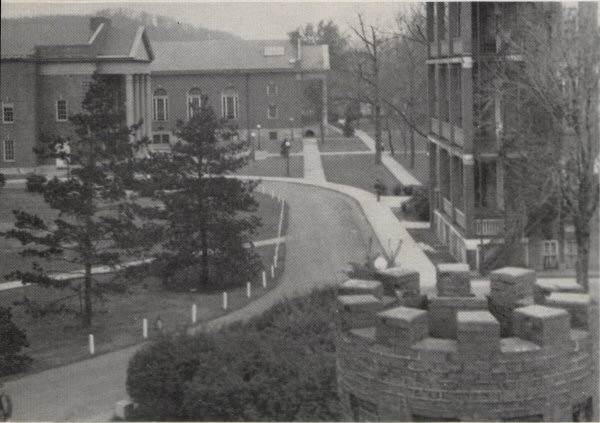 "West campus, showing the Fisher auditorium, Waller gymnasium, porches of John Sutton hall, and the castle tower of Thomas Sutton hall."

On the left: "Fisher auditorium, with its large, well-equipped stage and Moller organ."
On the right: "Clark hall, dormitory for girls."
The current IUP library is located where the cars are in the picture on the left and where the people are on the sidewalk in the picture on the right.
Back to Front Page of "Who We Were"
Back to Dr. Ray Winstead's Front Page