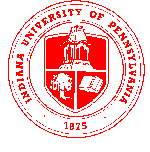 Dr. W. Barkley Butler
Professor of Biology
Indiana Univ. of PA
Biology Department Chairperson


Electronic Mail Address

BButler@grove.iup.edu

Telephone

Office: (724) 357-2352
Biology Department Office: (724) 357-2352
FAX: (724) 357-5700

Semester Schedule

Office Hours

Teaching Schedule

IUP Campus Address

115 Weyandt Hall (Research WEY 7)
Department of Biology
Indiana University of Pennsylvania
Indiana, Pennsylvania 15705



Professional Interests and Formal Education
[ Publications ]
Field: Cell Biology, steroid hormones and cancer therapy.

Research in my laboratory has centered on understanding the role of hormones in breast cancer. Our model system for these studies is the human breast cancer cell line MCF-7. These cells are very useful at two levels. First, we have used them in basic studies on the mechanisms of action of estrogens and antiestrogens. Second, we have investigated the role of estrogen and other hormones in breast cancer. One of the ways in which breast cancer cells respond to estrogen is to increase their production of proteolytic enzymes, particularly plasminogen activator, so we have begun a study of some of the proteases produced by MCF-7 cells.

More recently, we have started to use this same breast cancer cell line to study the effects of retinoids (vitamin A derivatives) on breast cancer and to explore possible relationships between the responses to retinoids and antiestrogens.



B.A. - 1964 Miami University, Oxford, Ohio
M.S. - 1968 University of Wisconsin
Ph.D. - 1969 University of Wisconsin
Postdoctorate 1969 - 1974
McArdle Laboratory for Cancer Research,
University of Wisconsin